According to independent estimates, Amazon Prime Video supplants Netflix in 2022 when it comes to spending on its streaming service. Among other things due to the purchase of sports rights.
Amazon Prime Video emerged on the streaming market after Netflix, and had a harder time establishing itself for several years. But there are signs that his strategy is starting to pay off. This year, Amazon Prime Video is expected to spend $15 billion on its streaming services (production and broadcast combined) compared to an estimated $13.6 billion for Netflix, according to Bloomberg Intelligence.
Blockbusters like the series Rings of Power are witness to this and will certainly attract more people to the Amazon ecosystem. As Thursday Night Footballone of the most popular shows in the United States, of which Amazon has the exclusive for the next eleven years.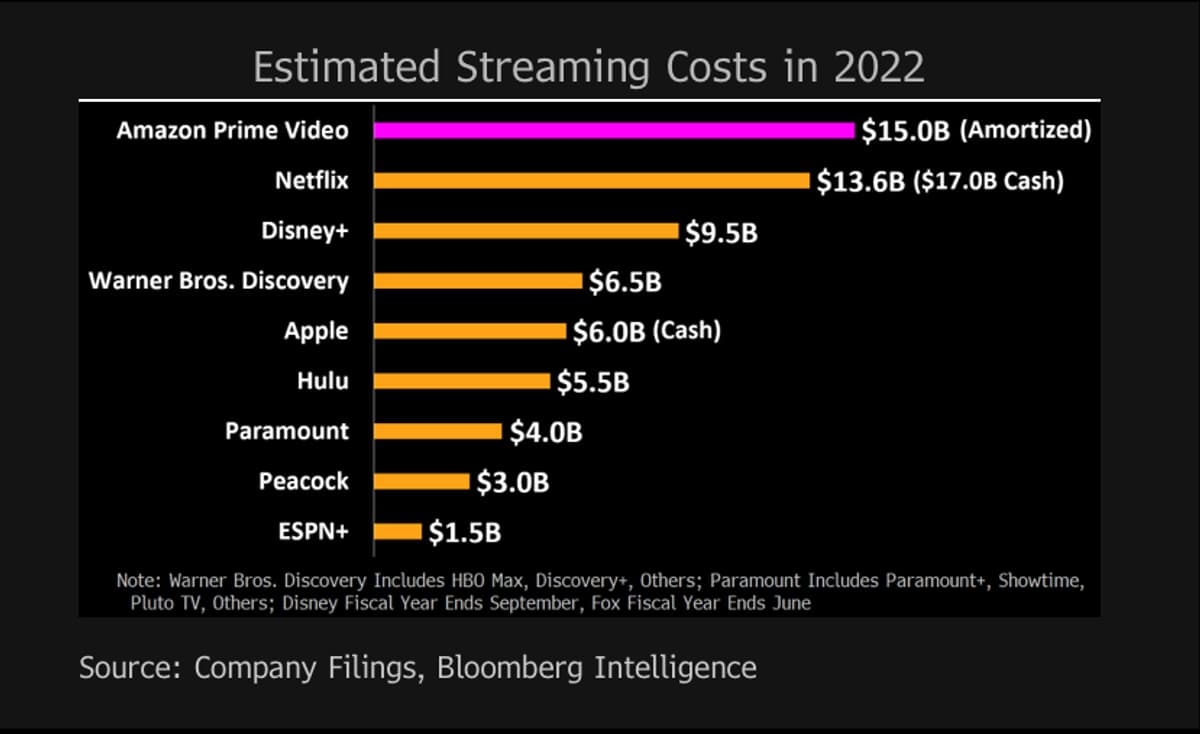 How to explain this inversion? Netflix has outspent Amazon over the past decade, and produced far more shows and movies. But Amazon Studios head Jennifer Salke has a budget of $10 billion, which jumps to $15 billion when including the purchase of sports rights. An amount quite close to that of Netflix.
A profitable strategy
Prime Video being a loss leader of the Amazon juggernaut, the need for profitability of the service itself is less pressing. For their part, Netflix and Disney are worried about whether their platforms are attracting new customers or losing subscriptions.
"Amazon Prime Video has always struggled to define what it is," Parrot Analytics wrote in a report released this year. Yet its strategy is well-honed: Amazon has taken a different approach to entertainment than any other major streaming company. Each week, the platform offers one or two of the most popular original series for streaming in the United States, compared to seven or eight for Netflix. Its most popular original films of the past two years were products bought from other studios as seen in the MGM studio acquisition. Amazon uses entertainment to draw consumers into its ecosystem and to market other products.
In fact, the Amazon ecosystem is much broader than the simple video ecosystem. Much like Apple, the company approaches entertainment as an aggregator. Its original programs are only part of a much larger whole. This approach has been key to Apple's success. Customers who subscribe to the Apple One subscription, comprising five offers, are thus less likely to cancel their subscription.